NOTE: This website is obsolete. Nakahara Informatics, Inc. is no longer operational. This website has been preserved for historical interest, essentially as it appeared at the time of the last update (October 22, 2008), and the software available on this website may be used for free. However, there is no warranty of any kind, and these apps no longer work on modern OS X systems. Therefore, this may not be useful, except to historians and tinkerers resurrecting legacy systems.
iGet Mobile: access your files wherever you are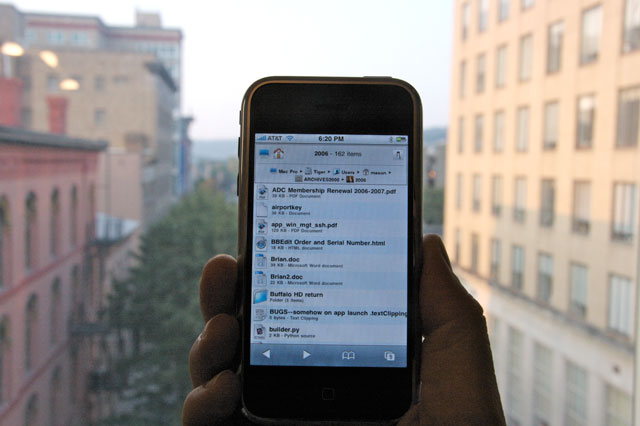 iGet Mobile lets you browse your Mac and access your files wherever you have an iPhone, iPod Touch, or other web capable device. You can browse your entire Mac with the lightweight we interface (it works over slow EDGE connections, as well as broadband).
When you find the file you need, iGet Mobile can convert many document types on the fly for compatiblity with iPhone and other non-Mac devices.